Water Heater Company Katy TX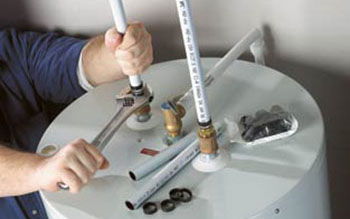 If you own a water heater or you might be planning to purchase a water heater soon. When you purchase your water heater, you need to ensure that it is of the best quality. Therefore you need to purchase it from a professional company that can also install it properly for you. But, sometimes, finding a company you can trust to do the job right isn't so easy. Water heaters are complicated pieces of equipment that can get damaged if not handled properly. This implies that you need to find a good water heater installation company that will carefully install the water heater without causing any minor damage to it.
We are dedicated to ensuring to making sure we have professional plumbers available 24 hours a day for our customers. We have a team of highly skilled technicians who spend sleepless nights serving the Katy, TX area. We work 24 hours a day, 365 days a year. We are professional technicians who carry out water heater installation services in Katy and the surrounding or neighboring cities.
Our professional plumbers understand the importance of your water heater and therefore will install it for you properly and efficiently. These professionals are highly trained to handle all sorts of plumbing related jobs, including all types of water heaters. Therefore, we train our own technicians so they are able to offer the best quality services possible to the entire Katy area. Our customers recommend us to everyone because of the level of skill they have seen in the execution of these services. Our company does not only care about getting the job done quickly, but about your water heater as well. You can rest assured that all of the water heaters we install are done properly.
When your water heater develops any kind of issues, including mechanical problems, you need to repair it as soon as possible to avoid any future issues that might arise. Your water heater is only safe when it is being repaired by experienced technicians. If by bad luck you give your water heater to the 'wrong hands' for repair, it will develop worse problems. Our company is the best water heater repair company that has experienced technicians who can repair any damage on your water heater. We do not try to repair, instead we do repair. Call today to have one of our experienced water heater technicians handle your plumbing needs today.