Drain Cleaning Service Katy TX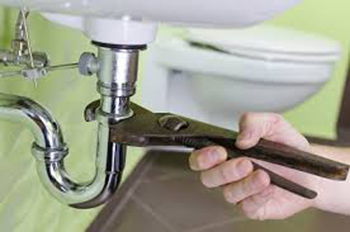 Clogged drains are common situations that can happen any time at home, or in an office, basically anywhere with a sink or drainage system can be affected, and usually no one cares to talk about the drain cleaning, until the drains do not run properly any longer, sometimes becoming totally blocked.
Drain pipes can become clogged from a variety of things depending on the location of the drain, and what actually runs through the drain. In the kitchen, food particles, grease, fats and a host of other things that are just carelessly dumped into the sink, and down the drain. In the bathroom and toilets, hairs, dirt, soap, tissue paper are some of the things that keeps sticking to the pipe, and after a while, the pipe becomes clogged, and the waste water, can no longer run freely in the pipes.
When clogged pipes are not properly taken care of, the drain pipes may become totally blocked, and then the sinks stop running, the toilet overflows, and your house becomes a pool of waste water, and then you really would be in some serious trouble.
There are somethings you could do by yourself like using hot water, using a plunger, and some other chemicals, but those things don't effectively take care of the drainage and the pipes becomes clogged again in a day or two, some chemicals may actually end up corroding the pipes, and then you will be forced to spend more money just because you where trying to save a little.
Drain cleaning is serious business, and you find yourself if you are not a trained professional, and have the right equipment and protective gear, you will be exposing yourself to harmful bacteria and diseases, that are found in drain pipes, since they actually carry waste water away from your home.
So do not waste your time and money trying to fix clogged pipes that you have not been trained to do, all because you want to save a little money, because at the end, after spending so much time trying to figure it out, you'll achieve very little, and worse you would be exposing yourself to diseases and may end up spending a whole lot more than you were trying to save.
We have the team of experienced plumbers, and state of the art equipment needed to effectively tackle blocked drains and clogged pipes, restoring them to normal in no time.